Brad & Jean Lawrence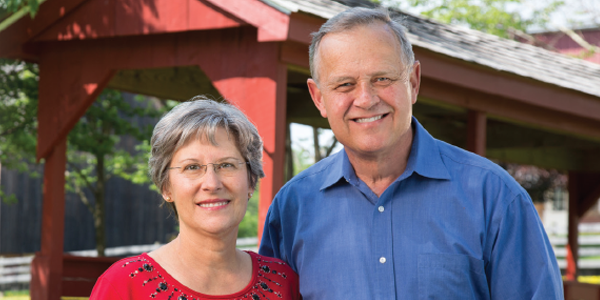 "We are grateful to have such an innovative facility this close to home. It is a real treasure. We have lived in Carroll County for many years, and it's exciting to see our small community hospital grow into an impressive medical center."
-Brad & Jean Lawrence
Brad Lawrence is a grateful patient. He and his wife Jean have generously included the hospital in their estate plans.
Did you know you can make a gift to Carroll Hospital and get something back?
It's called a charitable gift annuity, a simple contract between you and Carroll Hospital. In exchange for your gift of cash or stock, Carroll Hospital makes regular fixed payments to you, you and your spouse or someone you name, for life.
You get a charitable deduction, above-CD yields and favorable tax treatment of your annuity payments. The remaining principal goes to Carroll Hospital when the contract ends.
Find out more by contacting the Carroll Hospital Foundation at 410-871-6200 or emailing CarrollFoundation@lifebridgehealth.org.